Elite Rugby Scholars is the world's first US College Rugby Consultancy Service. If you are interested in pursuing a US Education combined with Collegiate Rugby and potentially a Rugby Scholarship then you need to use the experts.
Sporting & Educational experience of a lifetime
Highly Bespoke Service
We pride ourselves in working with truly talented rugby playing students, assisting them in achieving the life changing experience of a US University degree and competing as a collegiate rugby player.
US College Expertise
Finding the right US college and rugby program involves a lot of research and communication which your consultancy team can manage on your behalf and advise on the best opportunities for you.
Established Rugby Consultants
Years of experience working alongside hundreds of US colleges. As rugby continues to be the fastest growing sport in the country there are more opportunities for talented rugby scholars than ever before.
The Team
Elite Rugby Scholars is made by rugby players for rugby players. We hold real niche market knowledge and trusted working relationships with some of the best known rugby playing institutions in America. Our team includes players and coaches who have represented a mix of universities, clubs, elite select sides and national levels.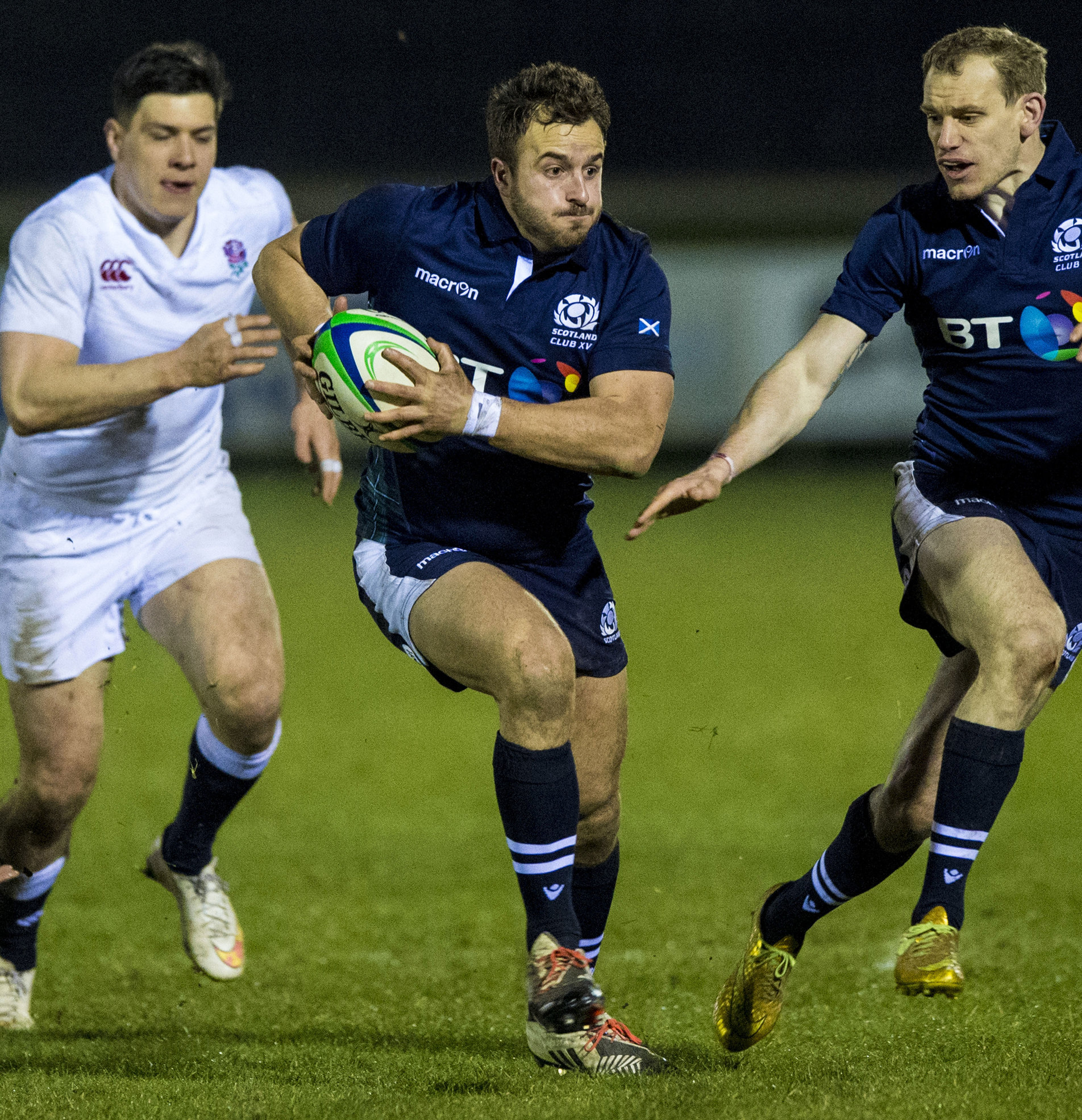 Brendan McGroarty
Founder & Director
Brendan has worked in managing talented international student-athletes through the American Collegiate system for several years. Within this role, rugby has always been his main area of expertise and he has built a large network and credible reputation in the States with many of the top rugby programs and schools. To date, Brendan has successfully worked with over 200 student athletes helping earn over $10,000,000 in academic and sporting scholarships.
As a player himself Brendan has represented Scotland Club XV, Glasgow Warriors 'A', various touring select sides and played many years in the Scottish Premiership captaining Glasgow Hawks, where he is now player coach. He knows what is required to be successful at an elite level. As a World Rugby Level 3 performance coach and an experienced coach educator, he also delivers courses to upskill players & coaches across the country.
Graduating from University of Glasgow (top 100 Times University World Rankings) with a degree in Accountancy & Finance Brendan also understands the benefits of a world class education and qualification to benefit you in later life as well as providing top career prospects.
"I fully believe that integrating a quality education alongside your rugby ability can produce outstanding opportunities in the United States and set you up for life"
Adam Ashe
Elite Rugby Scholars - Ambassador
Adam Ashe is a former Scotland International and professional with Glasgow Warriors.
Having recently signed with the new Major League Rugby franchise - Los Angeles Giltinis Adam is a great ambassador for the growth of the U.S game. Now he helps share our brand and our service with potential rugby playing students as well as helping his maintain relationships with lots of U.S Colleges, particuallry on the West Coast.
Having a player of Adam's calibre on board has been great for reaching a larger audience and making them aware of not just the college route/scholarships, but also the professional opportunities after graduation.
Luke Matthews
Elite Scout - UK & USA
Luke brings experience playing and working in enrolment, recruitment, and coaching at universities in the United States. Originally from Beverly, England, Luke spent sixteen years living in the United States. As a student, he attended Kutztown University of Pennsylvania and was a member of the rugby program while earning his degree in Sport and Leisure Management. Luke then spent three years at Notre Dame College (Ohio) as an Assistant Rugby Coach and Head of Recruitment for the Men's Rugby Programme. Alongside coaching, Luke was a member of the admissions department, eventually becoming Assistant Director of Enrolment. This role had him working very closely with prospective international and domestic students, guiding them through the admissions and financial aid process. Luke is currently working as a Mental Skills and Rugby Coach at Cardiff Metropolitan University whilst completing his MSc in Sports Psychology.
"The opportunity to join the Elite Rugby Scholars team was an exciting opportunity I couldn't say no to. The first-hand experience I have studying, playing, and working at US universities fuels my passion for helping others experience the incredible opportunities that can open doors for the future. I look forward to applying my experience and knowledge both in the UK and the US, assisting prospective student-athletes in finding the right university to create lifelong opportunities."
Liam Walker
Elite Scout - Australia
Liam has been involved in Rugby for as long as he can remember as a player, coach and administrator. As a player, he played with St. Joseph's College in Hunters Hill, and represented GPS and NSW Schoolboys. After school he played Shute Shield with Randwick & Northern Suburbs during which time he was contracted to Rugby Australia's National Academy as well as playing with the NSW Waratahs B Team in the Pacific Nations Cup.
Liam also played Rugby in New Zealand as part of the Tasman Mako wider training squad and played club Rugby with Stoke. Upon hanging up the boots, Liam moved into coaching with the Hunter Wildfires Shute Shield team. Outside of Rugby, Liam has completed an MBA and is the Managing Director of a sports consultancy.
Tabo Maree
Elite Rugby Scholar & Scout - South Africa
Tabo is from Amersfoort, a small town in Mpumalanga, South Africa. Here rugby was a challenge through resources and playing numbers.

After Middle School Tabo attended the prestigious Grey College where he worked all the way up to achieving 1st XV honours.

After graduating he was recruiting by top flight US College side @astaterugby where he studied and competed for four years before signing a pro contract with @nolagoldrugby.

Tabo is the definition of a Rugby Scholar and now assists us in sharing these opportunities with talented boys and girls.

"It is an honor to be working with a company dedicated to helping foreign student-athletes find a home."
Carla Godsman
Elite Female Scout
Carla was a D1 field hockey player at The University of Vermont. Graduating in 2019, she earned her degree in Business Administration, concentrating in marketing and minoring in psychology.
She enjoyed the U.S University system as she was exposed to a variety of courses early on and was able to choose what interested her most, whilst exploring other topics outside of business.
Carla understands the commitment it takes to be a student athlete and is now actively recruiting players for the 2021 and 2022 seasons.
Alex Holden
Elite Rugby Scholar & Scout - U.S.A & Ireland
Alex started playing Rugby at age 12 at Drogheda Grammar School and then played for Boyne RFC. Alex represented Leinster u17s, 18s and the North East Leinster Development Squad before pursuing the U.S College Rugby route.
His first two years were spent at Wheeling Jesuit University, West Virginia before transferring mid degree to St Bonaventure University in upstate New York.
We are delighted to have Alex on board to help us identify suitable rugby playing students who can follow in his footsteps
Gary Strain
Elite Scout - UK
Gary has had a long successful career working in many aspects of rugby. He graduated from University of Strathclyde with a degree in Chemical Engineering and whilst representing Scotland at age grade level along the way and playing Scottish Premiership with Glasgow Hawks.
He then signed for the Pro D2 side Massy in France where he competed for two seasons before being offered a contract with Newcastle Falcons in the English Premiership. He played with the Falcons for a season before moving back to Glasgow and representing Glasgow Hawks and Warriors.
Aside from playing, Gary also has a strong coaching portfolio with international age grade experience, independent schools and club experience before more recently being appointed Director of Rugby at his "alma mater" University of Strathclyde.
Lynne Watson
Non-Executive Director
Lynne is responsible for the strategic planning and recruitment principles, ensuring that Elite Rugby Scholars attracts, develops and retains the best talent now and in the future.
Our Non-Exec Director has held senior HR positions across a number of sectors including Telecoms, Financial Services, FMCG and complex engineering. Lynne currently works for Thales and has also worked for Pernod Ricard, National Australia Bank, Britannia Life and Cigna Healthcare.
Lynne is an avid rugby fan, supporting both the Glasgow Warriors and Scotland. She also believes that the opportunities available for those talented in the classroom and on the rugby pitch can be endless.
Evelyn Toma
Non-Executive Financial Director
Evelyn is a Graduate of both University of Strathclyde and Edinburgh. Initially working for a large communications company as a Technical Marketing Manager and moving on to Operations Manager.
Following a brief spell with Scottish Enterprise, she returned to the private sector in 2004. In November 2017 Evelyn won 'Scottish Business of the Year' at the Women in Business Awards crowning an eight-year career as Managing Director of the computer re-use firm, Re-Tek.
We are delighted to have Evelyn on board assisting in the Financial & Strategic aspects at Elite Rugby Scholars.
Stephanie Ward
Accounts & Administration Manager
Stephanie graduated from the University of Strathclyde in 2016. During this time she competed in the Scottish Rugby Women's National leagues.
Stephanie currently works as a Manager in a large independent pharmaceutical retailer.
As a former player herself Stephanie is a big advocate for the opportunities and the experiences that an international rugby career can afford young boys and girls.
Would you like to know more?
Our team would love to get the chance to understand your aspirations and ascertain if we can assist in securing US College opportunities for you.