College sport in the U.S is unlike anywhere else in the world. It is truly a multibillion dollar industry. There is an unbelievable sporting culture created by hundreds of thousands of student athletes, benefiting from an opportunity that sets them up for life.
There are over 2500 colleges & universities in the United States of America that offer sport. Rugby Union is played at over 900 of those schools with more schools forming teams every year. Further to this, more collegiate programs are gaining varsity status, athletic support & funding. This creates a more affordable option for top student rugby players looking to study internationally.
A Growing Phenomenon: US College Rugby Ascends to New Heights
Since its establishment in 1874, US College Rugby has undergone a remarkable transformation. Initially limited to exclusive private colleges, it has evolved into a magnet for talented international student athletes who possess exceptional athletic and academic abilities.
With over 35,000 registered players, rivaling the player numbers of tier 1 rugby nations, US College Rugby has firmly established itself as a force to be reckoned with. The recent emergence of Major League Rugby (MLR), a professional competition, has further elevated the sport's status, enabling top collegiate rugby talent to be scouted and drafted by Major League franchises.
Division and Conferences: Catering to the Diversity of US College Rugby
With hundreds of programs and a huge geographical spread there is a need for multiple divisions and conference competitions. This provides schools with the opportunities to progress or regress.
USA Rugby governs the elite competition - Division 1-A, as well as Division 1-AA & Division 2. As well as women's D1 and D1-Elite, This incorporates most of the rugby playing schools across the country. NCRO (National College Rugby) governs another group of 300+ schools which tend to have a smaller student population but can be just as competitive.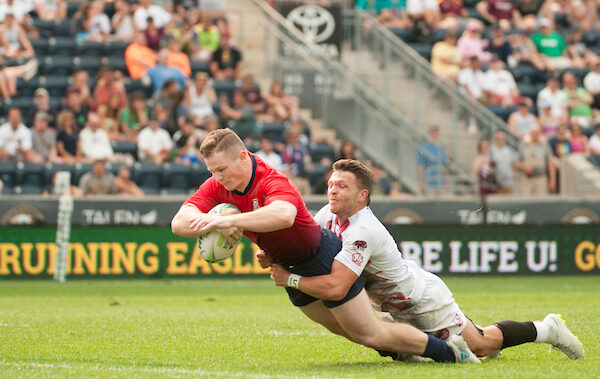 Nationwide Showdown: The Prestige of National Championships
The Collegiate Rugby Championship (CRC) takes center stage as it showcases the best players and teams in the country competing in the thrilling 7s version of the game. This highly anticipated event attracts a staggering number of spectators, with almost 30,000 fans eagerly filling the stands. The United States' commendable second-place ranking in the 2019 World Rugby 7s circuit further fuels interest and enthusiasm for the sport.
Empowering Women's Rugby: A Journey of Growth
Women's rugby has been acknowledged as an 'Emerging Sport' by the NCAA which adds to the belief that rugby will become a full varsity sport at both the male and female levels in years to come. For now, it is primarily a club sport on the rise. However, for the best student athletes there are some amazing opportunities. One of the top flight competition is D1 Elite which includes many of programs that compete in the D1A men's division.
Womens rugby also has the NIRA competition with over 35 colleges which is recognised by NCAA and offers DI, II and III. There is a lot of support and funding for aspiring college players in this particular competition.
The Elite Rugby Scholar Journey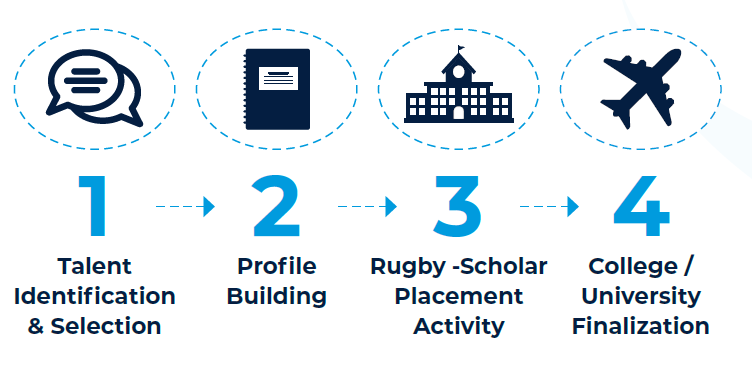 Could you be an Elite Rugby Scholar?
Are you ready to embark on a transformative journey as an Elite Rugby Scholar? US College Rugby presents a gateway to unparalleled opportunities for student athletes, where their dreams can be realized both athletically and academically. With a rich tapestry of experiences and a supportive environment, US College Rugby is the ultimate destination for those seeking to make their mark in the sport.